Inspired by Meredith who is hosting this awesome link-up.

I'm loving this link-up, how it encourages me to get Daniel involved in baking, something I love to do, and he really does too! when i asked him if he wanted to bake cookies his face lit up, and he rushed to get his chair to stand on, eager to help me with everything. over-eager sometimes but it's still sweet. Once again, I turned to Pinterest for a recipe. I had planned on making hot chocolate cookies but we didn't have enough hot chocolate (major fail) so instead we chose these. Daniel's mad for raisins at the moment, and the oats make them semi-healthy right?! Perfect. Again, I've converted the ingredients into 'my' measurements, just in case it helps.

Ingredients.
- 320g plain flour
- 1 tsp baking powder
- 1 tsp salt
- 8oz unsalted butter, at room temperature
- 165g packed brown sugar
- 165g granulated sugar
- 2 large eggs
- 1 tsp vanilla extract
- 7.5oz rolled oats
- 225g raisins
- 12oz chocolate chips
Also, preheat oven to 190 degrees centigrade.

I halved this recipe, roughly, as 32 cookies is way too many to justify eating, even now I'm sending some to my parents' so I don't eat them all! I still made about 22 small-ish cookies though. I didn't follow the instructions, just totally winged it, so instead of dropping spoonfuls of batter onto the tray I made them into balls, which made pretty thick cookies. I've also just noticed that I only used half the amount of sugar, not using any granulated at all, but they still taste great! Whoops!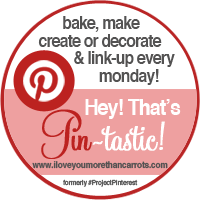 Lots of Love
Momma B
xxx