In January we recapped Christmas, found out we were having another little boy and shared a day in our lives - it's fun to look back on how our days have changed!



February brought us snow, a proposal on Valentines Day and Pancake Day.

In March we discovered bath crayons (not monutental but Daniel looks adorable!), celebrated Easter by going to an Easter Fete and visited a Wildlife Park.



April was a busy month. Daniel turned two, so I sharedhis birth story, my favourite pictures of him, details of his dinosaur party, pictures from his actual Birthday AND a two-year update! Colin celebrated his 21st Birthday too!



In May there was an awful lot of cute at Grandad's football championship match, at the park and in the rain!



June saw a packed hospital bag ready for our impending arrival, a day in the life of Daniel (one of his last as an only child!), Joshua's arrival along with his birth story and pictures from that time we went to the park while I was in labour!



In July we spent lots of time outside, playing at the park, starting our Summer Bucket List & contemplating our perfect summers day.



In August Daniel spent a lot of time outside, playing with water while I was daydreaming about our future wedding & admiring our tiny boy's little details.



September was another crazy month, with my parents' 25th Wedding Anniversary, a trip to the zoo, Daniel's first day at Pre-School, "Fall Fashion Week" outfit inspiration (01) (02) (03).



In October I blogged about our September holiday, several times (one, two, three of my favourites), shared my top tips for travelling with a toddler, updates for Daniel's half birthday & Joshua's fourth month, started a little "essentials" series and we went to Legoland!



In November I shared some Halloween posts, party treats & baking and pumpkin painting. I guest-posted A Day In Our Lives over at the domestic wannabe, we took obligatory pictures in fallen leaves



December isn't even over yet! So far, I made some confessions, started a new blog series about What Daniel Eats..., started weaning Joshua and went a little crazy with Christmas festivities (like our salt dough ornaments).



We've also participated in link-up such as Small Style and Embrace the Camerashared our iPhone pictures, and monthly updates throughout the year

Linking up to Growing Up Geeky for this week's Toddle Along Tuesday, the topic is Year in Review!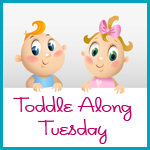 Lots of Love
Momma B
xxx

Link.