For the last two years, I have been rather... Possessive over our tree. Colin wasn't really allowed to touch or help at all without strict instructions, I liked the ornaments to match and be evenly spaced. This year, Daniel helped. I even sat and nursed Joshua while him & Daddy did most of the decorating. It did make me slightly panicky to start with, but I saw how much fun he was having and how big he looked, and honestly? Our tree looks perfect. Even with eight baubles on a single branch. Our ornaments are mostly non-descript, baubles in red green and gold. There are a couple that we painted ourselves, with Daniel's hand prints on, a first Christmas ornament for Daniel and a few salt dough creations. I plan on making more this year, probably later in the week. I'd like to have more 'special' decorations, I'm on the lookout for a first Christmas one for Joshua, and I'm considering taking Daniel to let him choose one - a tradition we could do every year, the idea makes me smile.

Traditions from my childhood include decorating the tree, my Dad sitting at the computer moaning, my brother playing computer games and my Mum and I doing most if the decorating. But even now, we wait until we are all together to do it. It's one of my favourite things about Christmas, spending that time together, drinking Baileys and eating Christmas chocolates.

My Mum always hosts Christmas Day at her house. We alternate between hers and Colin's parents. This year we are with my family, and I believe she is cooking for 17. Seventeen. She's crazy. It will be great to see all my family, eat a delicious dinner and sit around for hours talking and laughing and drinking. Maybe playing a few games. Watching Daniel open presents and play with new toys. He's going to really 'get it' this year, and I'm so excited to see his face, the amazement at all the wonderful things Christmas brings.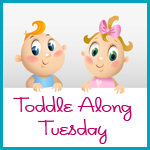 Lots of Love
Momma B
xxx