Hoodie & skinnies: H&M.
Socks: Gift from Nana.

These aren't the greatest pictures, but I couldn't resist. The weather hasn't been great today, very grey and windy, so the light was against us. But Daniel was hamming it up wearing his new red skinnies, and I think I'm dead six-feet-under from the cute. They may be from the girls section, and be a size too small for his age, but they fit perfectly (I'm having a real struggle finding trousers to fit his little waist in big boy pants!) and he looks adorable!! I think they may be a contender for part of his outfit for our family pictures on Saturday! Though I have NO idea what I'm going to wear! Kiddo's out right now (way past his bedtime!) with his Daddy, getting his hair cut for the occasion. Joshua's tucked up in bed and I'm in my onesie & slipper boots with a large glass of wine. Today was a very long day, both boys were out of sorts for one reason or another, and there was more crying and whining than usual. But we survived, and we got doughnuts in town this morning (and new nail varnish for Mama!) so I'll class it as a win!

Happy Thanksgiving to all my American readers!




WKWW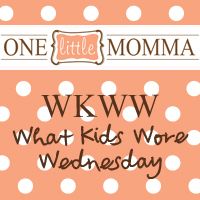 Lots of Love
Momma B
xxx