Picture overload. SorryI'mNotSorry. With Daniel having this horrible cough & spending a lot of time inside watching films, I was getting a little cabin feverish. I kept him off pre-school on Monday to take him to the Dr - she said it wasn't a chest infection, yet, and gave me a delayed prescription in case it gets worse - and again yesterday because he was up super-early & got upset when I asked if he wanted to go, he was just too pathetic! We did venture out though, thankfully! This little park is two minutes away and en route to my parents', the perfect little size to entertain a two year old for half an hour or more. And a monkey too!




We were wrapped up warm again, and equipped with our Wellies for jumping in muddy puddles!

Dinosaur hat & jacket: George @ ASDA.
Hoodie: H&M.
Chinos: NEXT.
Wellies: Mothercare.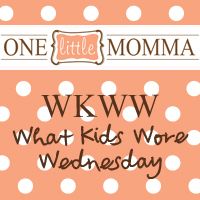 Lots of Love
Momma B
xxx