Easter Sunday was spent at my Uncle's house, celebrating my cousin's birthday!



I got Daniel Kyle a PeppaPig Easter Egg, with a breakfast set! He wasn't too impressed...



He liked mixing the bowl and spoon though!



Playing on the trampoline!



Cutie face.



Gorgeous grin.



Cheeky giggles.



Daddy cuddles.



Happy Birthda Harry! (Yeah, there was no Y!)



Scoffing cake!



My little Easter Bunny! :) He wouldn;t pose!

I'm also entering n Luci's Photo Challenge, wish me luck! :)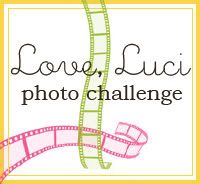 Lots of Love
Momma B & Babyboy
xxx